Advertisement

Saft is introducing the Saft Urja brand as the new name for its products produced and sold from its subsidiary in India.
Expanding its existing product portfolio, the company is getting ready to introduce new products for maintenance-free industrial applications and off-grid solar applications.
This, the company said, shows its commitment to sustainability through innovative approaches and reliable renewable energy.
According to Franck Cecchi, Executive Vice President for Saft's Industrial Standby business, "India is strategically important and exciting for Saft. We have a strong presence here and we have built up a solid brand awareness over the past 14 years now."
He added that India benefits from a high potential fast-growing battery market, with average annual estimate growth of 9 per cent in the coming five years.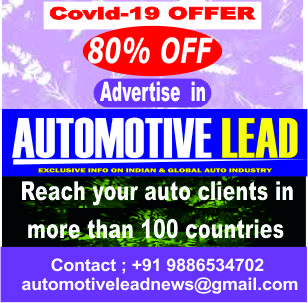 The company's CEO Arindam Majumdar adds: "We are confident for the future. Urja means energy in Sanskrit, so by branding our products under the name of Saft Urja, we are reflecting the spirit of the country and showing Saft's positive energy."
Expanding production capacity
In a bid to leverage on the "Make in India" program driven by the Government of India, Saft India is extending the production capacity by 20 per cent at its factory in Bengaluru.
The unit follows the quality standards and procedures established across all Saft's plants across the world.
Those standards provide high reliability and efficient operation for the Indian market. Saft India makes nickel technology battery systems for industrial power backup, utilities, railways, oil and gas and metro operators in India.
(With inputs from Automotive Lead Research Team)
If you like this article from Automotive Lead, please feel free to share this in your social media platforms to help your contacts to understand more on this subject