Advertisement

BharatBenz has introduced Driver State Monitoring System (DSMS) in its trucks as a major safety feature.
As an industry-first in India's commercial vehicle segment, the goal of DSMS is to avoid dangerous situations of drivers falling asleep while driving.
Daimler, the parent company of BharatBenz, will introduce the DSMS on all premium variants of the BharatBenz heavy-duty truck range and will be available for order on other heavy-duty models and as an aftersales solution for existing heavy-duty customer vehicles.
The company has planned to commence the deliveries to customers from April 2018.
"Erich Nesselhauf, Managing Director and CEO, Daimler India Commercial Vehicles: "Safety is a core attribute of BharatBenz. Focusing on the human factor, our new Driver State Monitoring System can help prevent accidents related to driver drowsiness or inattentiveness."
The BharatBenz DSMS employs artificial intelligence and computer vision technologies to identify facial patterns including eyes, face, head gaze, and other natural cues. Based on this, it is able to differentiate between safe driving conditions, or driver drowsiness and inattentiveness. If it finds anything unusual with driver's behaviour, it gives an acoustic and visual alert.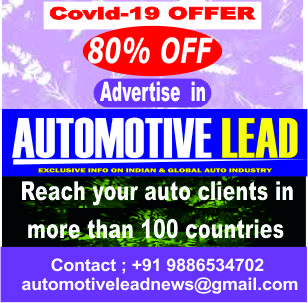 Since its launch in 2012, the company sold more than 60,000 BharatBenz trucks in India.