Advertisement

Lizhi Inc has announced its partnership with Enovate Motors to integrate Lizhi's in-car audio content product into Enovate's vehicle system.
While the former is an online UGC audio community and interactive audio entertainment platform in China, the latter is a Chinese new energy vehicle company.
A new energy vehicle manufacturer, Enovate develops, manufactures, sells, and provides related service of new energy vehicles in China.
An explorer of green intelligent mobility, it is committed to refining the design, quality, and intelligent experience of vehicles with innovative technology.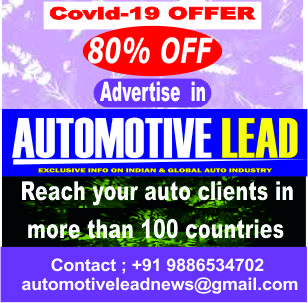 Thanks to the partnership, Lizhi's in-car audio content product will be applied to the second model of ENOVATE-ENOVATE ME5.
ENOVATE ME5 is likely to be launched in China in the near future with pure electric model and range extended model.
According to Jinnan (Marco) Lai, founder and CEO of LIZHI, "We are excited to cooperate with ENOVATE, which is an established vehicle company dedicated to exploring future green travel solutions through innovative technology."
Lai added: "Through this cooperation, our vertical podcast platform LIZHI Podcast (LIZHI BOKE in Chinese) will be integrated into ENOVATE's vehicle system as an in-car audio product to provide premium podcast listening experiences to users. Leveraging the technology advantages of both LIZHI and ENOVATE, we believe that this cooperation will improve mobility experiences for users."
Internet of Vehicles
Due to the continuous development of the new energy vehicle and Internet of Vehicles industries, he said they believe podcast may become one of the best media formats of in-car entertainment, and the in-car listening scenario may also become an important usage scenario for podcast.
The tie-up marks another partnership we have achieved in the in-car audio field. In the future, leveraging Lizhi's curated podcast content and AI-empowered content recommendation and distribution engines, we expect to continue strengthening collaboration with vehicle companies to reach a broader user base and further improve in-car audio experiences, Lai further stated.
(With inputs from Automotive Lead Research Team)
If you like this article from Automotive Lead, please feel free to share this in your social media platforms to help your contacts to understand more on this subject
Also read: LIZHI ties up with ECARX for audio content to in-car platforms