Advertisement

Ashok Leyland, flagship company of the Hinduja Group, witnessed a revenue of Rs 651 crore in the first quarter in 2020-21 as compared to Rs 5684 crore for the same period past year.
The company said there is no active operations or revenues in the beginning of this quarter owing to the lock down.
As the lock down is being eased, the demand is seen to be gradually opening up.
With very low revenues, the loss before tax for the quarter stood at Rs 550 crore as against profit before tax of Rs 361 crore reported in the same period a year ago.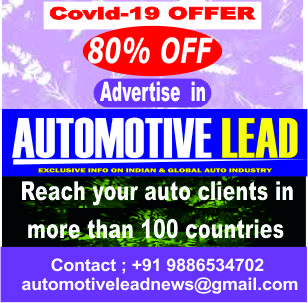 The commercial vehicle giant's loss after tax reported at Rs 389 crore in the first quarter of the current financial year as compared to profit after tax of Rs 230 crore recorded in the first quarter of the previous financial year.
Successful introduction
During the quarter, Ashok Leyland has successfully introduced its AVTR Range of Modular Vehicles in the Heavy Commercial Vehicle segment.
The Company said its BS VI "Mid-Nox" technology provides superior "Fluid Efficiency".
Vipin Sondhi, MD & CEO, Ashok Leyland, said, " This has been one of the most challenging quarters for the industry that witnessed a significant dip in volumes. Ashok Leyland also reported an reduction in volume, impacting the financial performance of the company adversely.
Despite the challenging times, Sondhi said the company marched ahead and launched the unique Modular Business Platform "AVTR". Already the company has rolled out more than 2000 of these vehicles and together with it's LCV range it has already rolled out 10000 BS VI vehicles.
Gopal Mahadevan, Whole Time Director & Chief Financial Officer, Ashok Leyland, said, the company has used this challenging time to drive disruptive cost efficiencies and productivity measures.
Mahadevan said the focus is also on maintaining liquidity, not just of the company but also it's dealers and vendors.
Also Read; Ashok Leyland delivers first of its kind modular platform vehicles with BS VI
If you like this article from Automotive Lead, please feel free to share this in your social media platforms to help your contacts to understand more on this subject.