Advertisement

India's automotive future lies with clean mobility and with the automotive industry's imminent shift towards sustainable and state-of-the-art vehicles, the time is ripe for some cutting-edge innovation in the sector. In that context, budding engineers from reputed institutions in the city are geared up to prove their mettle at this year's Shell Eco-marathon event. Automotive Lead reports :-
Eco-marathon is part of Shell's annual Make the Future Festival, introduced for the first time in India in 2018. This year, the second edition of 'Make the Future Live India' will be held at the Shell Technology Centre, Bangalore and will see an impressive showcase of fuel and energy efficient vehicles competing on the track. This will also be the first time globally, that the Make the Future event will be held in a Shell facility. The STCB is one of Shell's three R&D hubs globally, making it an ideal backdrop to host young engineers and provide them a platform to innovate clean
Counted amongst some of the toughest teams participating at SEM, Team Inferno from Sir M Visvesvaraya Institute of Technology, ranked ninth at SEM Asia 2016 and stood first amongst all Indian teams the same year. They will be seen test driving an Electric Vehicle (EV) prototype at SEM India 2019.The 35-member team has built an energy-efficient vehicle in a highly cost-effective manner. By way of conducting preliminary tests and performing various calculations, the team expects to achieve a respectable mileage of 200km/kWh.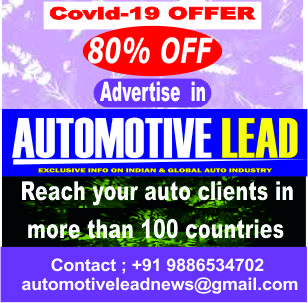 Another strong contender is Project Garuda, a team of 50 students from the RV College of Engineering, who will be showcasing their battery electric vehicle. The design of the vehicle has been built indigenously. Powered by a lithium ion battery, the car is expected to deliver a mileage of 70-80 km/ kWh.
Comprising of 11 members, Team Akruth had made its debut in the MTF India 2018 held in Chennai. Representing the New Horizon College of Engineering for the second time, the team has powered up the vehicle with a lithium ion battery pack, with a hub motor as its drive. By integrating an electrical regenerative braking system in the controller and by using a combined steer mechanism, the vehicle is expected to deliver a robust mileage of 250-300 km/kWh. Moreover, the vehicle's structure is relatively light and has a self-designed motor controller with controlled output, which ensures the motor works at the highest efficiency at a desired speed range.
Representing Cambridge Institute of Technology is Team RIVIAN, a team of 10 members, who will focus on showcasing their futuristic car having an aerodynamic design. The team has developed an electrical car powered by a lithium ion phosphate battery and strives to achieve optimum acceleration and a mileage of 500 km/kWh.