Advertisement

The 12th edition of Automotive Engineering Show (AES) kicked off in Chennai on Thursday with some of the big names from the industry demonstrating technical advancements.

Writes Jaishankar Jayaramiah, Editor, Automotive Lead.
The show that has displayed tremendous growth in exhibition space and exhibiting companies, hosts 94 companies that includes Tata Motors, Staubli, Festo, Bettinelli, Eplan, Pepperl & Fuchs, Schmersal, Baumer, Pilz India, Wipro 3D, Polyworks, Bharat Forge, Nikon, Carl Zeiss, Olympus and Ingersoll Rand Technologies, Bollhoff, Roots, MAT, Precise 3D, South Korea's Daehong, Shanplast, Protofab, Vishwa Stainless, Indisas, Viscotec, Lodestar 3D, Sushma Industries, PHD Inc, Protosys, Sahas, APM Technologies, MEL Systems, Leica, Festo, Staubli, PilZ and many more.
Fitting the needs of business visitors like automobile manufacturers (OEMs), auto component manufacturers and machine builders, the platform will display advanced manufacturing technologies for the auto industry.
Understanding the need for deeper awareness of smart technologies in this industry, AES Chennai 2019 in association with All India Council for Robotics & Automation (AICRA) is hosted a seminar 'Industry 4.0 and the rise of smart manufacturing'.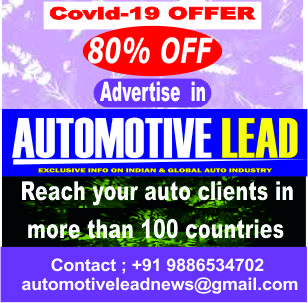 Other topics that will be highlighted at the show are data management for automotive manufacturers, automotive cybersecurity, proactive asset performance management with IIoT and analytics in automotive industry (India). The meeting point for leading automotive companies and OEMs will also host closed door workshops by Wipro 3D and Polyworks Software India.
Chennai being a hub for the automotive companies in India, has attracted international players from China, Poland and South Korea. Associations like All India Council for Robotics & Automation (AICRA), International Centre for Automotive Technology (ICAT), Global Automotive Research Centre (GARC), and Automotive Component Manufacturers Association of India (ACMA) have strongly supported the show making this platform an important prospect for its stakeholders.