Advertisement

Automotive is one industry that involves high R&D activities in all levels covering various testing, measurement and calibration activities.

Jaishankar Jayaramiah

of Automotive Lead writes in detail about the latest offerings showcased in Automotive Testing Expo 2018 in Chennai.  
While the number of manufacturing facilities set up by OEM and Tier 1 have been growing in India, the laboratories and equipment of automotive testing solution providers too have increased on the back of raising auto R&D activities.
More than 130 domestic and international players have showcased their solutions in the Automotive Testing Expo (ATE), which was organised by UKi Media & Events. The trade show has demonstrated the latest offering in the global automotive testing R&D sector.
Right from the areas of Test simulation, NVH analysis, Occupant/pedestrian safety, Engine/emissions testing to Track simulation and laboratory testing, Dynamometers, Vehicle dynamics testing, Materials testing, Aerodynamic and wind tunnel testing, the trade fair has attracted the visitors with a variety of demonstrations. 
The products displayed under the categories like Vibration and shock testing, Acoustic testing, Environmental testing, Mechanical testing, Hydraulics testing, Electrical system testing, Reliability/life cycle testing, Fuels and integrated systems testing, Test management software, Tyre testing, Data acquisition and signal analysis, Impact testing, Electronics and microelectronics testing, Torsion testing, Component testing, EMC/electrical interference testing, Structural and fatigue testing, Sensors and transducers, Test facility design. Telemetry systems, Automatic inspection, Stress/strain testing, Calibration, Software test and development and Quality management solutions have attracted the visitors in a large scale.  
Talking to Automotive Lead, S Ramanathan, Managing Director, Automotive Test Systems (ATS), which showcased many of its products in the trade expo, said, "A lot of development work is being done in areas such as ADAS, EV, NVH, communication, safety etc and this collector issue from ATS will give an overview of some of the products that are being used by the industry to develop, test and validate these systems in the lab or in the field.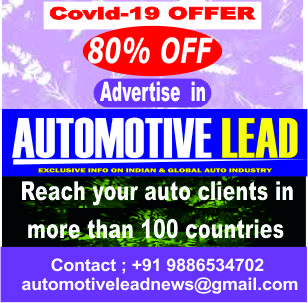 ATS has evolved as one of the leading solution provider in most of the above fields and together with partners from around the globe, are able ot to offer systems and solutions right from the simulation area, to component testing and finally to test/validate a complete vehicle.
In the recent years, the company has diversified its work areas towards providing testing services to our customers on one hand and developing sensors, systems, test rigs, software etc on the other.
One of the exhibitors, Anil Kumar, Managing Director of Bangalore-based Envisys said "Recreating environmental conditions in the laboratory is the only way to test components properly before they enter the real world, but too many environmental chamber systems are not flexible when it comes to size. The ET and EM series from Envisys Technologies provide flexible choices and the very latest technologies for environmental testing including custom sizes and custom features. 
Praveen Crasta, Director of another Bangalore-based test chamber giant CM Envirosystems (CME) said, "We do environmental chamber to test auto components and other accessories in high temperature, low temperature, high humidity, corrosion, rain and for Ingress Protection.
These are in compliance with almost all top global testing standards. CME's climatic test chambers have capabilities of testing products in the temperature range of  -40oC to 180oC.
CME is one of the leading manufacturers of Environmental Simulation Systems. Currently, the company's product offering includes Climatic Test Chamber, Corrosion Test Chamber, Thermal Shock Chamber, Dust Chamber, Altitude Chamber, Rain Chamber, Bench Top Chamber, custom-built chamber and walk-in chamber. The company has presence in 24 countries and expanding.
Pune-based Wise Vehicle Testing Solutions has showcased various internationally popular vehicle testing and measurement solutions including of Michigan Scientific Corporation, which provides engineering services specializing in the design and manufacturing of slip ring assemblies, transducers, signal conditioning electronics and data acquisition.
In addition to products, several certifying agencies and individual laboratories have showcased their capabilities in the trade fair. International Centre for Automotive Technology (iCAT) has updated its facilities including Climate Chamber, Tyre Rolling Resistance Test Rig and Solar Simulation System.
National Instruments (NI), the provider of platform-based systems, for the first time in India has displayed Advanced Driver Assistance Systems (ADAS), Vehicle Radar Test System (VRTS) and Camera HiL Test System technologies in the expo for the engineers and industry experts.
Murali Ravindran, Director, Automotive, Global Business Development, NI presented at the Expo on "The Importance of End to End ADAS test for Connected Cars". The session captured that vehicles are increasingly relying on more centralized processing architectures and sensor fusion techniques. The implication of this is that sub-systems can no longer be tested entirely independently because they don't function independently. To fully prove out the safety of future vehicles, their safety systems will require end to end testing to ensure systems interact and function as expected. Today's ADAS end up in a combination of several sensor fusion.
At the event, NI also showcased technologies like Hardware-In-The-Loop Validation& Electric Motor Controller HiL and Infotainment Test Demo with E-Call Testing Setup.
Akhil A, Key Accounts Manager of Sastra Robotics, said, "Automobiles in modern times are becoming as much computer as they are vehicle. Sastra Robotics builds robotic solution that can be adapted to a large range of testing environments. They are fast and accurate thus making them a time-saver for the testing teams."
A Swedish company Stringo presented the benefits of its product – Vehicle Mover, which pulls and pushes vehicles with weights ranging from 2 to 5 tonnes. Ayub Karnalkar, India Business Head of Stringo, said they have been supplying this product to several OEMs in India.
The expo has also attracted several automobile engineering students from various colleges across the country.