Advertisement

Daymak has announced signing a partnership agreement with Extreme Vehicle Battery Technologies Corp, a blockchain and battery technology company.
The deal goes into effect immediately and has a term of five years, with an automatic renewal for one-year terms.
It is expected to see EV Battery Tech's products incorporated into Daymak's product line sometime in late Q2 of this year.
EV Battery Tech CEO Bryson Goodwin said, "We are honored to be working with the #1 distributor in Canada."
He added: "Daymak has a great line up of products and the synergies between our technologies will work extremely well in powering present and future products together."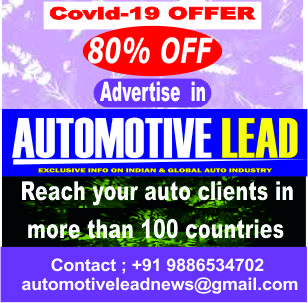 While the Agreement's intention is for electric vehicle Battery Tech to be the exclusive provider of batteries and battery packs, Daymak has the right to seek an alternative quote if Daymak and EV Battery tech cannot agree on commercial terms.
Commercial terms
But EV Battery Tech will still have the right of first refusal to match the commercial terms of any competing bid for the supply of such systems.
According to the terms of the Agreement, Daymak will issue the option to purchase 360,000 common shares in the capital of Daymak to EV Battery Tech's wholly owned subsidiary IoniX Pro Battery Technologies Corp., at an exercise price of $5.56 per share.
The company, further to the terms of the Agreement, will issue Daymak warrants to purchase 10,000,000 common shares of the Company at an exercise price of $0.20 per share, subject to a vesting schedule and compliance and rules and policies of the Canadian Securities Exchange.
(With inputs from Automotive Lead Research Team)
If you like this article from Automotive Lead, please feel free to share this in your social media platforms to help your contacts to understand more on this subject
Also read: Busworld Europe brims with confidence over Brussels Expo