Advertisement

Audi has launched its A4 sedan in India. The new offering, in its fifth generation, boasts a new design and a more powerful 2.0-litre petrol engine that generates 190 hp of power and 320 Nm of torque.
Prices for the new A4 by the German luxury car manufacturer start from INR 42,34,000 Ex-showroom in India.
Talking about the new model, Balbir Singh Dhillon, Head of Audi India, said, "We are extremely happy to start the year with the launch of the latest version of one of our bestsellers, the new Audi A4."
In its fifth generation, the new A4 is a perfect blend of class, elegance and sporty appeal. The car is equipped with the latest technology and sets a benchmark with the features on offer. The mid-size luxury sedan segment is competitive and we are confident that the new Audi A4 will be a game-changer in the arena, he added.
A4 is multi-dimensional, said the carmaker and added that it is relaxing on everyday drives yet makes for a thrilling drive.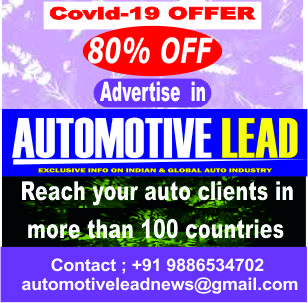 It can sprint to 100kph in just 7.3 seconds. What's more, this car's at home on the highway too, so pack your bags, load them into the spacious 460-litre boot and set off with the family for that weekend getaway.
LED headlights with signature daytime running lights comes as standard on the new Audi A4. Its single-frame grille that is now broader and attractive.
New-age tech
The high quality interior is functionally designed and features new-age tech with the large MMI touch display being the control center for the new operating system.
The new Audi A4 is on offer in two trims: Premium Plus and Technology, and customers can choose from five exterior colors, including a new Terra Grey.
Audi Exclusive Piano Black inserts and Leather Leatherette upholstery give the Audi A4's interiors a very classy and sophisticated look.
(With inputs from Automotive Lead Research Team)
If you like this article from Automotive Lead, please feel free to share this in your social media platforms to help your contacts to understand more on this subject
Also read: Audi Q5 drives with amazing safety, infotainment packs in India