Advertisement

Audi, the German car manufacturer, has selected Hankook Tire as original equipment for the new Audi RS Q8.
Q-series is characterised by pioneering technology and progressive design. The Audi Sport vehicle demonstrates the sporting potential of this series with power rating of 591 horsepower / 590ft-lbs torque, accelerating from 0 to 60 mph in 3.8 seconds.
Audi RS Q8's performance with its quattro all-wheel drive and RS-specific elements is immediately evident.
Hyunjun Cho, Head of Hankook OE Division, said, "Hankook has already built up a long tradition of original equipment at Audi. The RS models in particular have long been supplied with Hankook tires."
Cho added: "Of course, it's always a great honor for our development engineers when Hankook summer and winter tires are also used on top models."
Original equipment tires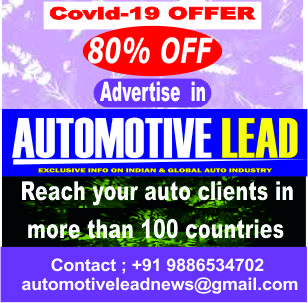 This is accelerated by Hankook's original equipment tires the Ventus S1 evo 3 SUV in 295/40 ZR22 112Y XL AO. To ensure safe driving in the cold season, Audi customers can order the winter tires, i*cept evo 2 in the size 275/40 R22 107V XL AO (suitable for snow chains) or optionally the 295/35 R23 108W XL AO.
Hankook Winter i*cept evo 2, which is a multiple award winner, with an asymmetrical tread design is the optional winter tire for the Audi RS Q8. The outer side of the tread with its wide block tread pattern provides improved handling characteristics and precise lateral guidance, especially in dry conditions, while the inner side of the tread with its increased number of tread block edges and sipes ensures excellent braking and traction performance on snow, slush and wet roads.
(With inputs from Automotive Lead Research Team)
If you like this article from Automotive Lead, please feel free to share this in your social media platforms to help your contacts to understand more on this subject
Also read: Global Automotive Printed Circuit Board (PCB) Market Analysis 2020 report presents important insights