Advertisement

The US and Israel-based dual headquartered 3D printing solution provider Stratasys sees the Indian automotive industry as its key growth market.

Omer Krieger

, President, Asia Pacific and Japan, Stratasys &

Rajiv Bajaj

, Managing Director, Stratasys India talks to

Jaishankar Jayaramiah

of Automotive Lead about their India related business opportunities:
How do you see this 3D printing trend in India as compared to other Asian markets?
Omer : The market trend in India has its own uniqueness when compared to other Asian countries like China and Japan. The automotive sector here is very strong and growing. Second is that the engineering and technical capabilities are quite good and we see this as a great advantage for the Indian companies to acquire 3D printing technologies. Third one is government direction. There are pragmatic activities and pragmatic programmes. We would like to be part of it and we would like to contribute to it.
What is the main advantage of making prototype using 3D Printing?
Omer: We can save time. The matter is that how fast I can make a decision without mistakes. Making prototype is time consuming through conventional methods and some companies may avoid making them. Then what is the cost of the mistakes for skipping prototype.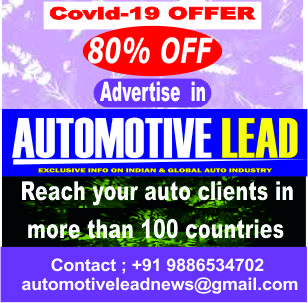 The time is more important for the bigger projects and the same time they should also have accurate prototypes before taking it to the production. The 3D printing technology enables the project to get quick validation and approval. More than 90 percent of the time can be saved by developing prototype through 3D Printing.
Can you talk a bit about your India operations?
Rajiv: We exist here through a liaison office for more than 15 years. Three years ago, we have incorporated the fully-owned subsidiary of Stratasys. We have also set up an experience centre, where the user can experience our technologies.  In India we operate through channel partners with four large distributors, spread across the country. There is a vast market opportunity in product prototyping. Every single industry will be revolutionized by 3D printing and we see the use of 3D printing only evolving in the future."
You are providing solutions to diversified fields like automotive, aeronautics and education. What is the share of business you get from automotive?
Rajiv: We are getting more than 60 percent of our business from automotive. The way the automotive industry is growing in India with the support of the government programmes like Make-in-India is remarkable and along with it the adoption of 3D printing technologies are also growing.
Can you talk about your automotive customers in India?
Rajiv: All most all big players are our customers. Overall we have around 500 customers, of which 30-35 percent is from automotive. Maruti Suzuki, Ashok Leyland and Hero Motor Corp are a few to name.
How many type of 3D Printing machines you have for automotive?
Omer: Roughly we have around 20 different platforms, with different sizes and with too many technologies.  Most of the platforms are being used in the automotive industry.
Stratasys' user conference in Bengaluru
Stratasys, a global leader in applied additive technology solutions, in its first User Conference in 3D Printing Technology recently held in Bangalore, highlighted the latest offerings that are shaping the automotive OEMs and Tier 1s.
This annual conference was designed to provide a platform to advocate Printing technology where key industry players and users exchanged insights on the latest 3D Printing trends, Applications and Best Practices to succeed in today's globally competitive manufacturing ecosystem.
More than 300 experts and customers from across the regions shared insights on Additive Manufacturing Roadmap and speakers from prominent OEMs shared their experiences on driving innovation with 3D Printing.
3D printing technology is predominantly being used in the field of automotive in addition to aerospace, education and many other industries.
Saurabh Singh, Studio Head (DGM) Design Studio, Maruti Suzuki India, speaking at the Stratasys Conference said, "Being Fast, Flexible and First to meet unique customer requirements is in the core values of Maruti Suzuki. Our association with Stratasys has been strong and their prototyping solutions have contributed in design development stages of our wide spectrum of products. "