Advertisement

Indian commercial vehicle giant Ashok Leyland unveiled two smart passenger buses in Oman at a virtual launch.
The flagship Company of the Hinduja Group showcased two products – Falcon Super and Gazl. These products will join the fleet of its more than 1000 buses already on the roads of Oman, reinforcing expanding market share of its products.
The launch of Falcon Super and Gazl was done in partnership with Ashok Leyland's dealer in Oman, Mohsin Haider Darwish LLC, who has a five-decade long presence in the Sultanate.
Nitin Seth, Chief Operating Officer, Ashok Leyland., "Falcon Super and Gazl are the products of our state-of-the-art manufacturing base in Ras Al Khaimah, UAE. The Ras Al Khaimah plant which exports buses to Europe, Africa and the Middle East was established in 2007. It has manufactured more than 20,000 buses so far, a large share of it plying on the roads of GCC countries, including in Oman. Our plant in RAK and increasing market share in GCC countries, will play a key role in achieving our Vision to be in the Top 10 Global CV makers".
Product details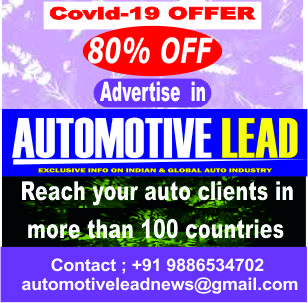 Sanjay Saraswat, Head – International Operations, Ashok Leyland said, "Falcon Super and Gazl come from Ashok Leyland's state-of-the-art manufacturing base in Ras Al Khaimah. Falcon Super is a 70-seater and Gazl is a 25-seater that come with in-built advanced technology and safety solutions, for a comfortable journey. They are designed to meet the specific demands of the GCC countries and to provide a comfortable journey. Both the products have opened up new segments for the company in the region."
Mohisn Hani Al Bahrani, CEO of MHD ACERE said, "Our long and fruitful partnership with Ashok Leyland will continue to flourish as we aim to be the market leaders in the commercial vehicles segment in Oman. MHD is the market leader in the staff bus transportation segment in Oman. With these new products, we look forward to improving our success story in the market. We have recently invested in state-of-the-art exclusive Ashok Leyland 3S facility in Ghala, Moreover, we are exploring opportunities for expanding our network across interior locations to enable easier access to our customer base in the Sultanate."
The 70-seater Falcon Super is from the Falcon league of buses acknowledged for its sturdiness blended with comfort has been in use in the region by corporate entities as well as schools for more than three decades. Gazl  is a new and contemporary entrant to the market with a seating capacity for 25 passengers. Both the models are focussed on delivering lower total cost of ownership to customers.
Falcon Super is equipped with the world's first inline fuel injection pump engine and complies to both Euro III and Euro IV markets (with its IEGR technology). The Gazl is powered by one of the most fuel-efficient vehicles in its category, the full stand-up saloon vehicle comes with the time-tested ZD30 series engine compliant with the standards of Euro III and IV markets. Both the products share a host of advantages like roll over protection, fire retardant interiors, and many more.
(With inputs from Automotive Lead Research Team)
If you like this article from Automotive Lead, please feel free to share this in your social media platforms to help your contacts to understand more on this subject.
Also Read : Ashok Leyland takes big steps to cut its carbon footprint by 60%