Advertisement

Indian automotive industry is sailing through rough times on account of Covid-19 pandemic and other economical issues. Now it is time for the industry to relook at operational models, writes, Anil Gupta, Technology Advisor, Magnos Technologies LLP
Indian automotive industry is running through huge challenges for the past 2 to 2.5 years.  First it was declines of sales due to NBFC crisis and drying of liquidity, which limited financing option for prospective buyers.  Then the consumption sentiments started drying up as we approached 2019.  As there was hope for demand revivals when we approached 2019 Diwali and festival sale,  Corona started catching up and then hammered another nail on the industry already suffering through so many challenges. And then there came the month of Zero production, Zero sales – April 2020.   In fact not only Indian auto industry, but globally, the sector is facing challenge of declining sales and evaporating profits.
Manufacturing sector
When we talk of manufacturing sector of India, automotive industry plays such a big role. The automotive sector accounts for about 15 percent of the country's total tax collections and employs 32 million people, directly and indirectly. The industry contributes close to 5% of the GDP of India. Over the past decade or so ( before 2018), the industry grew at a CAGR of 13%, much higher than the GDP growth rate of the country.
It is but natural to expect any industry to go through its own set of ups and downs. That's a normal business cycle.  However, what is important is how agile the industry is to take on the challenges of these regular business cycles, and adjust itself accordingly. Unfortunately, the auto industry didn't prove to be that agile and responsive. Production levels took some months to adjust, inventories kept on building up, the corresponding labour and fixed costs to the industry continued to be at similar levels for a long time. A huge dealer network was operating, almost close to 15-16000 dealership across the company. Even when the sales were reducing to half or so, the dealership cost continued to go through the roof.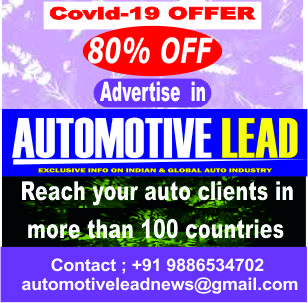 Ultimately, the industry had to take the load. It couldn't continue to maintain and crumbled on mounting load. Thousands of dealership networks had to close down across the country. Those who were operating were doing so with huge losses.  Almost all the companies went through huge production cut cycle for many quarters.
Even though things appearing to be normalizing now, it is a long way to go, before we can say that industry is in good hands now and has come out of blues.
How the industry can transition
As I mentioned, all industry goes through rough weather, the ups and downs of business cycles.  How the industry sails through this rough weather and keep it abreast for the new boom cycle to come is very important.   How the industry can transition to lean modeling across all the departments – the design, the production, the sales, the marketing and maintenance.  There is probably a need for industry to relook at the lean model, study what is working well in adjacent areas and elsewhere in other verticals. And then how those models could be applied to automotive industry, so that whenever there is next cycle of downturn comes – the industry is better prepared for the challenges.
Can the industry make use of the AI-ML based predictive models to predict such a situation well in advance – May be 3-6 months ahead of the time of occurance, so that they start taking corrective measures in the lead time ?
How to minimize the build up of inventory levels and cost associated with piled up inventory ?
How to reinvent marketing and distribution to best serve customers, while keeping the cost at check – moving from fixed cost models to variable cost model ?
Market based research and development, where customers has some sort of say in new model rollout, minimizing the chances of market failure during new model rollout ?
How to address flexibility in demand levels ?
Actually lean, agile etc are not the new words for Automotive. They are basically coming from automotive industry itself. Total Productive Maintenance (TPM), Total Quality Management (TQM), Failure Mode and Effect Analysis (FMEA), 5S, Single Minute Exchange of Die (SMED), Quality Function Deployment (QFD), Cellular Layout, Pull Production System, Visual Controls, Kaizen, Kanban, Poka Yoke, Value Stream Mapping (VSM), Just in time, Kanban approaches for production etc are coming from auto industry only.  It is just an opportunity to take a fresh look at them and extend to other possible areas wherever possible.
If you like this article from Automotive Lead, please feel free to share this in your social media handles to help your contacts to understand more on this subject.