Advertisement

BGAUSS, electric vehicle major from RR Global, has partnered with MoneyTap, India's first app based credit line to offer affordable EMI finance scheme at 0% interest rate for its electric scooters. This scheme is applicable for both the B8 and A2 models and its five variants.
Online bookings for B8 in LI technology, Lithium ion and Lead acid variants and A2 in Lead acid and Lithium ion variants had commenced on company's website in July 2020.
The deliveries of scooters will start in Panvel, Chennai, Hyderabad and Bengaluru from mid-August 2020.
Speaking about the scheme, Hemant Kabra, Director, RR Global & Founder and Managing Director, BGAUSS said, "Our partnership with MoneyTap is a step towards making the purchase of electric scooters easy and accessible to everyone who is looking for personal mobility and ease of commute."
Customer safety
To ensure customer safety in mind the MoneyTap EMI financing option for BGAUSS is completely digital. The entire transaction is designed to be contactless with a self EMI checkout process.  The repayment schedule ranges from 6 months to 36 months.
Price Details
| | |
| --- | --- |
| Model | Price in Rs. |
| | |
| B8 – Lead acid | 62,999/- |
| B8 – Lithium ion | 82,999/- |
| B8 – LI Tech | 88,999/- |
| A2 – Lead acid | 52,499/- |
| A2 – Lithium ion | 67,999/- |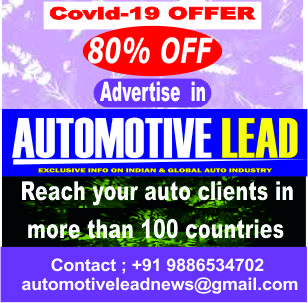 *prices are ex-showroom
If you like this article from Automotive Lead, please feel free to share this in your social media platforms to help your contacts to understand more on this subject.