Advertisement

Aptiv PLC has announced its next-generation Level 1-3 capable ADAS platform. The global technology company enabling the future of mobility introduced this as part of Aptiv's Smart Vehicle Architecture.
The open and scalable ADAS platform enables the software-defined vehicle, reduces complexity and lowers total system costs.
Kevin Clark, CEO and president, said, "Our next-gen ADAS solution cost-effectively delivers safety features over the lifetime of the vehicle that exceed consumer expectations on a platform upon which OEMs can continue to innovate."
He added: "Our unique position as the only provider of both the brain and the nervous system of the vehicle makes Aptiv the partner of choice for developing software-defined safety solutions that can be democratized as they mature."
Aptiv has been leading the development of advanced driver-assistance systems (ADAS) for more than 20 years and its unique full-stack capabilities are helping customers realize their technology roadmaps and democratize advanced safety systems faster and at a lower cost.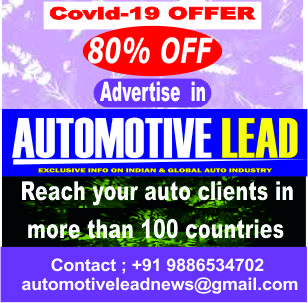 From launching the industry's first radar-based Adaptive Cruise Control system in 1999 to its autonomous driving joint venture, Motional, which will be among the first to put fully driverless vehicles on public roads, Aptiv has been winning accolades.
Aptiv's next-gen ADAS platform will enable new levels of safety, comfort and convenience. Purpose-built for scalability, it cost-effectively spans all vehicle segments by managing the software complexity and supporting features that range from entry-level safety compliance to advanced highway pilot and parking assist.
ADAS platform of Aptiv has the ability to incorporate future technologies and features, including those developed in collaboration with Motional, providing further scalability to higher levels of automation.
Next-gen ADAS platform
Aptiv's next-gen ADAS platform, as part of Smart Vehicle Architecture, is fully compatible with emerging zone control architectures, enabling new business models for OEMs through the creation of new features and services that can be updated over-the-air (OTA).
The next-gen ADAS platform also applies an Industry 5.0 approach to safety, ensuring that the driver and the vehicle work together flawlessly. Using the latest generation of up-integrated driver-state sensing and interior sensing solutions – augmented by scalable software – Aptiv's platform not only verifies if the driver's eyes are on the road, it also recognizes and responds to body positioning, gestures and eye movement to provide a higher level of safety.
(With inputs from Automotive Lead Research Team)
If you like this article from Automotive Lead, please feel free to share this in your social media platforms to help your contacts to understand more on this subject
Also read: Busworld gears up for international live trade show