Advertisement

Ram 1500 Crew Cab 2021 has received a 2020 Top Safety Pick rating from the Insurance Institute for Highway Safety (IIHS).
This applies to Ram 1500 Crew Cab models equipped with available Pedestrian Automatic Emergency Braking technology and adaptive LED projector headlamps with high-beam assist. It marks the first such achievement by a pickup truck under a new, more stringent IIHS testing regimen.
Mike Koval Jr., Head of Ram Brand, said, "The Ram 1500's Top Safety Pick win affirms FCA's longstanding commitment to robust engineering innovation as a means to serve our customers."
He added: "Such rigor helps us deliver on Ram's unique combination of ruggedness, utility and refinement."
Sensor-fusion blends camera technology with radar sensors to help determine if a frontal impact with another vehicle appears imminent. If, after multiple alerts, the driver does not respond to the risk, the system deploys the vehicle's brakes to help avoid impact or reduce its severity.
Emergency Braking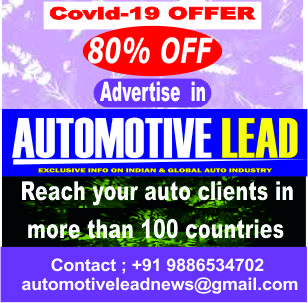 For accommodating Pedestrian Automatic Emergency Braking, the range of the system's radar technology is expanded to help identify pedestrians.
If a collision appears imminent, the system responds in a manner similar to Automatic Emergency Braking to reduce or eliminate risk of impact, depending on conditions such as speed and proximity.
Pedestrian Automatic Emergency Braking is the latest IIHS requirement needed to earn Top Safety Pick status. Ram's technology, which achieved an "advanced" rating, builds on the truck's sensor-fusion Automatic Emergency Braking system.
(With inputs from Automotive Lead Research Team)
If you like this article from Automotive Lead, please feel free to share this in your social media platforms to help your contacts to understand more on this subject
Also read: Advanced Driver-Assistance Systems market to reach $ 72.9 billion by 2026